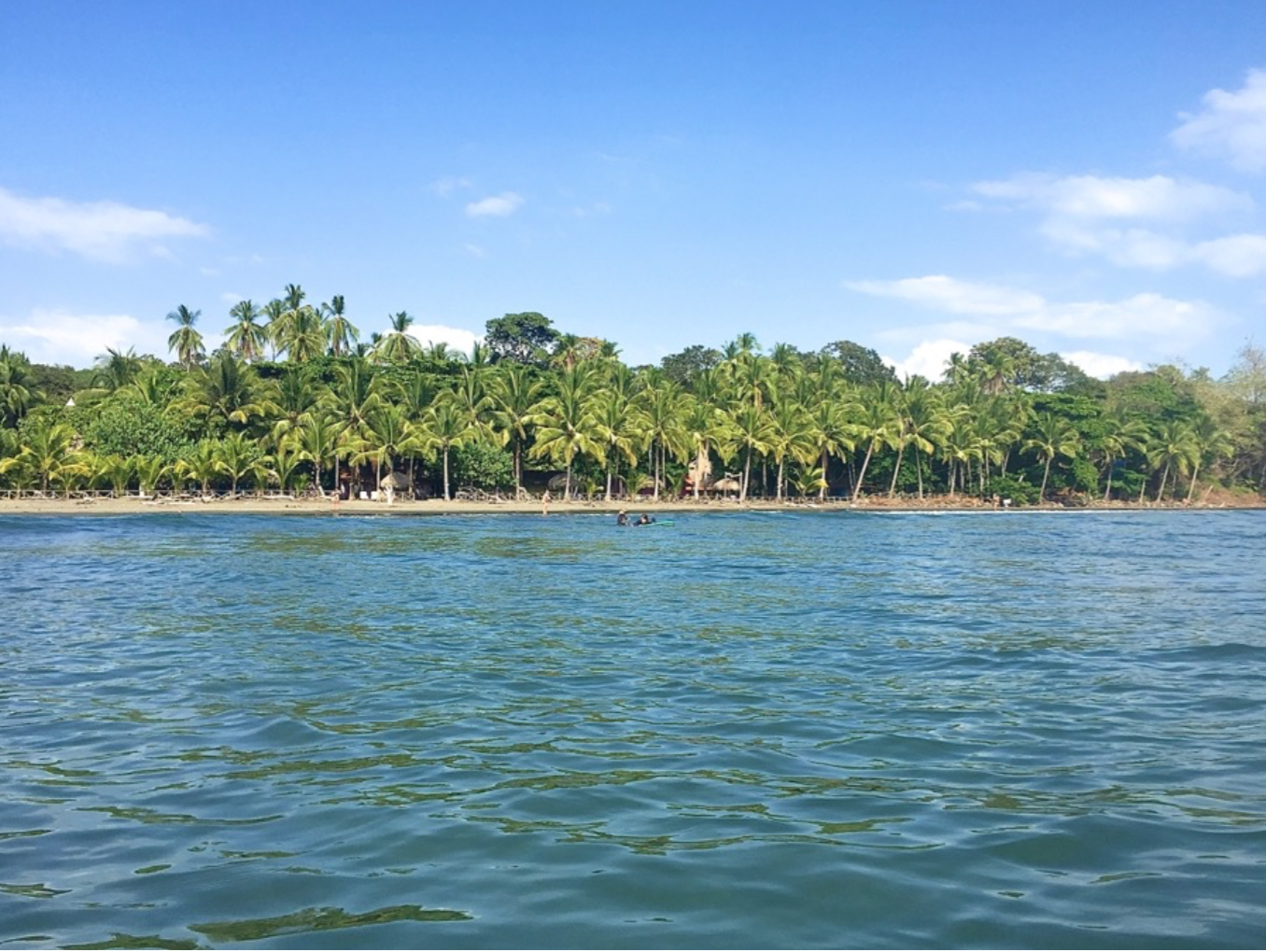 6 Night Yoga + Meditation Retreat
Join Nikki Martin + Liseanne MacPherson to fuel your heart and soul and Find Your Bliss! Why Bliss? Because we all deserve to find ours...
April 13 - 19, 2020 | From $1,479
Why Bliss? Because when we began to find it in our own lives we wanted to share that great joy with others. And what better way to do that than by sharing what we love and what we do in a beautiful and magical place away from the rush and routine of everyday life.
Why Bliss? Because we all deserve to find it. So join Liseanne MacPherson and Nikki Martin in beautiful Santa Catalina for 7 days/6 nights of Yoga, Meditation, great food and lots of time and space to find your Bliss.
you'll enjoy 2 guided yoga practices daily - morning practice will feature a more vigorous practice and evenings before dinner will feature Yin, Restorative and Yin with Assists
Meditation space will be open daily from 7:30am for those seeking time for that practice before the morning class
INCLUDED WITH YOUR RETREAT:
-- 6 night stay at our oceanfront accommodation with a sublime infinity pool, restaurant/bar and sun deck
-- 2 yoga + meditation classes each day led by nikki martin + Liseanne MacPherson
-- boat trip to the beautiful secluded white sand beach of santa catalina island for sup boarding + a delicious Picnic breakfast
-- evening bonfire ceremony.
-- welcome cocktail, drinks + drinks on arrival
-- delicious healthy breakfast, lunch + Dinner for each of your activity days - dining at waterfront restaurant pescao, as well as the best local restaurants in the village providing you with a deliciously unique and immersive experience. vegetarian, vegan, dairy free + gluten free options available
-- plush beach/pool + bathroom towels. (moderate speed) wifi in our restaurant social area
-- unlimited access to our bikes, kayaks, Stand up paddle boards, snorkels, bodyboards and surfboards at your leisure.
-- group round trip transfer to and from panama city (please see our pick up times if you would like to join our included transfer)
** optional extras: add surf lessons, spanish lessons, massage horse-riding and/or snorkeling + diving at the exquisite unesco heritage listed coiba national park.
NOT INCLUDED:
- your flight + travel insurance
- Your meals and refreshments during the transfer to + from panama city
- staff gratuities + any additional meals & drinks you would like to enjoy during your stay
PLANNING YOUR TRIP:
if you would like to join our transfer from Panama City to Santa Catalina, please be in casco viejo no later then 9.30am on your retreat start date. We'll pick you up at a central meeting place.
Book your return flight for 6pm onwards on your final retreat day - our transfer will arrive into Panama City around 4pm.
Alternatively, if you would like to make your own way to/from Santa Catalina, we are very happy to provide you with directions for taking the bus or car. we have on-site secure parking. Just let us know!
PANAMA CITY HOTELS:
If you would like to arrive into panama city the day prior, or stay a day later and explore this magical city, please do. our favorite area to stay is the historic old town of casco viejo, check out these wonderful hotel options for your stay. Central Hotel | American Trade Hotel | hotel casa Panama | Magnolia Inn
HOW TO BOOK:
Visit our contact page and enter your details. Select your preferred retreat dates in the drop down. We'll get back to you within 24 hours to confirm availability. We look forward to having you :)
PRICING: all rates shown below include tax
Standard Room: Quad/Triple Occupancy $1,499 | Double Occupancy $1,599 | single occupancy $1,799
Junior Suite: Quad/Triple Occupancy $1,669 | Double Occupancy $1,759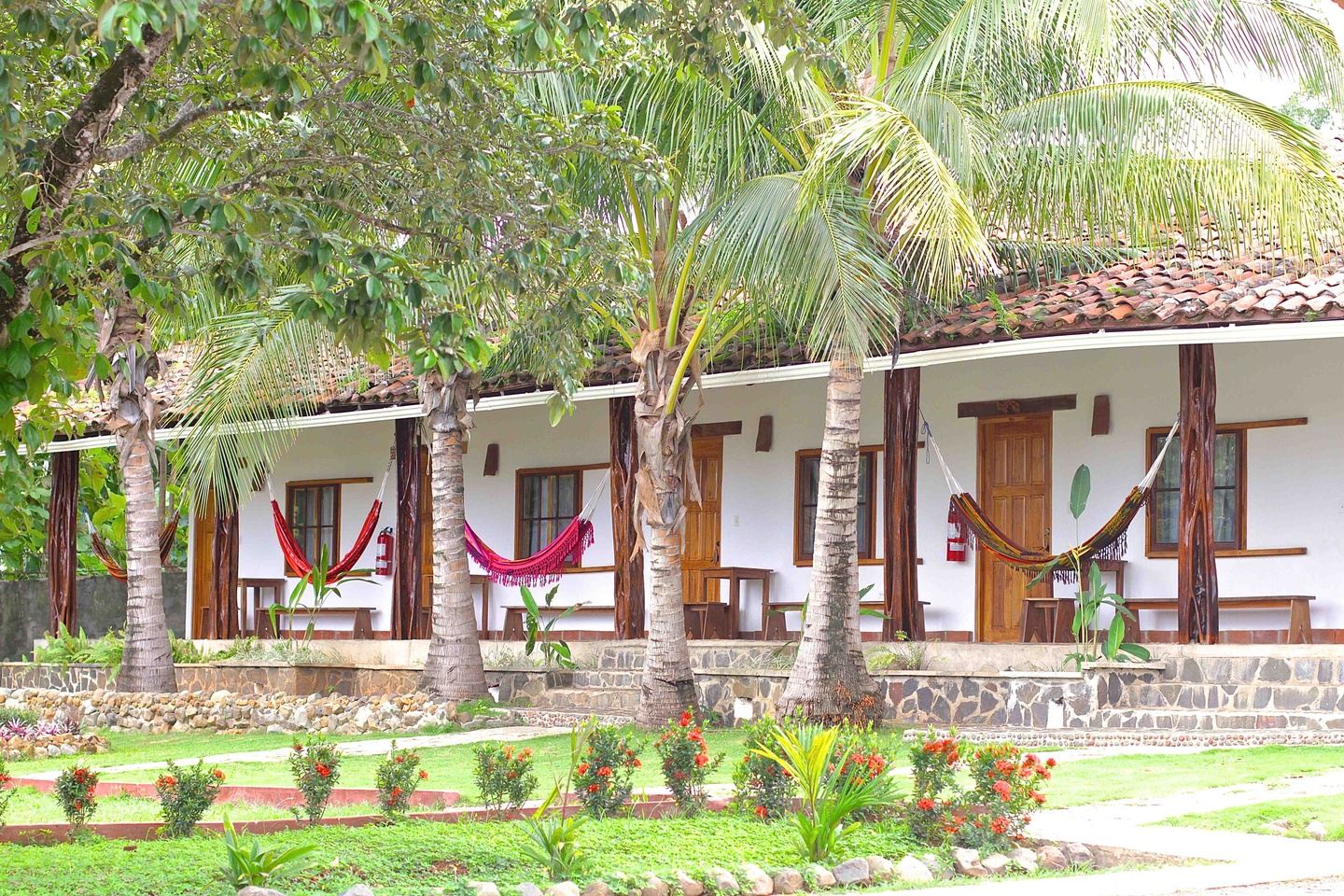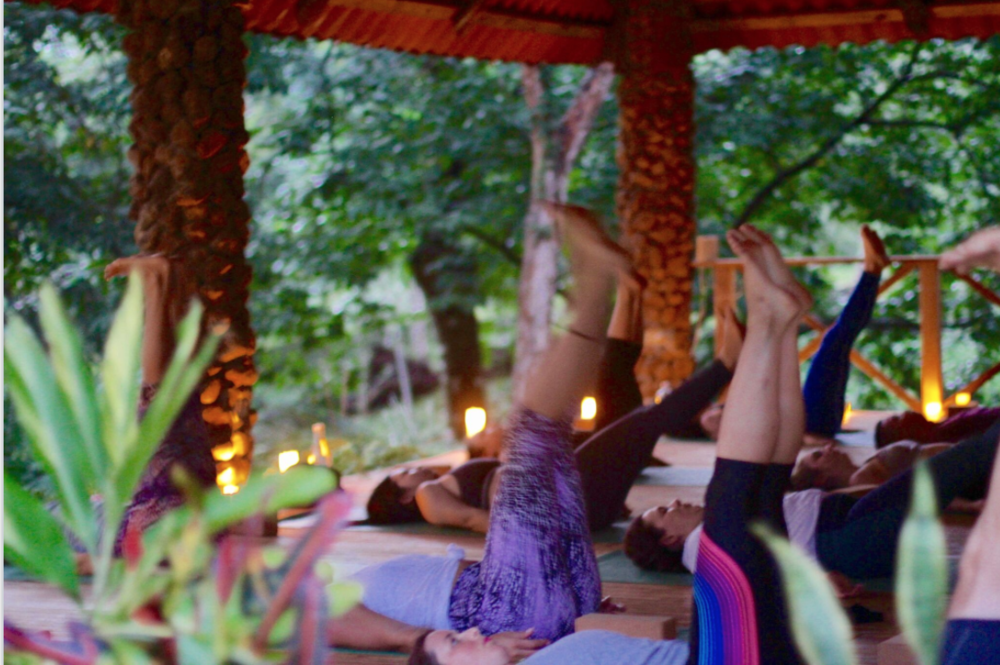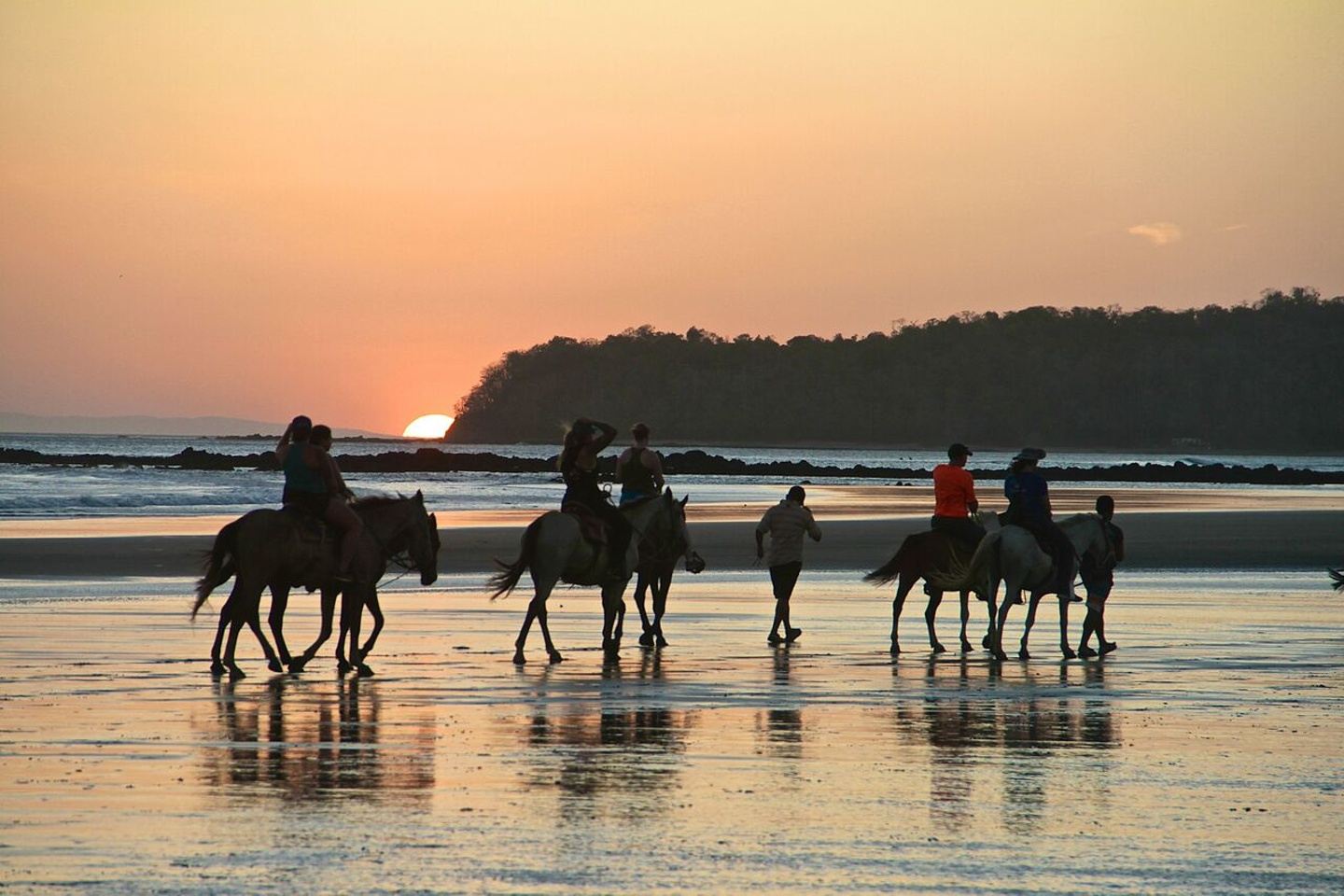 LEARN TO SURF, SURFING, QIGONG, TAI CHI, MINDFULNESS, RETREAT, SPANISH LESSONS, SPANISH COURSES, YOGA RETREAT, WELLNESS RETREAT LEARN TO SURF, SURFING, QIGONG, TAI CHI, MINDFULNESS, RETREAT, SPANISH LESSONS, SPANISH COURSES, YOGA RETREAT, WELLNESS RETREAT LEARN TO SURF, SURFING, QIGONG, TAI CHI, MINDFULNESS, RETREAT, SPANISH LESSONS, SPANISH COURSES, YOGA RETREAT, WELLNESS RETREAT LEARN TO SURF, SURFING, QIGONG, TAI CHI, MINDFULNESS, RETREAT, SPANISH LESSONS, SPANISH COURSES, YOGA RETREAT, WELLNESS RETREAT LEARN TO SURF, SURFING, QIGONG, TAI CHI, MINDFULNESS, RETREAT, SPANISH LESSONS, SPANISH COURSES, YOGA RETREAT, WELLNESS RETREAT LEARN TO SURF, SURFING, QIGONG, TAI CHI, MINDFULNESS, RETREAT, SPANISH LESSONS, SPANISH COURSES, YOGA RETREAT, WELLNESS RETREAT LEARN TO SURF, SURFING, QIGONG, TAI CHI, MINDFULNESS, RETREAT, SPANISH LESSONS, SPANISH COURSES, YOGA RETREAT, WELLNESS RETREAT LEARN TO SURF, SURFING, QIGONG, TAI CHI, MINDFULNESS, RETREAT, SPANISH LESSONS, SPANISH COURSES, YOGA RETREAT, WELLNESS RETREAT LEARN TO SURF, SURFING, QIGONG, TAI CHI, MINDFULNESS, RETREAT, SPANISH LESSONS, SPANISH COURSES, YOGA RETREAT, WELLNESS RETREAT LEARN TO SURF, SURFING, QIGONG, TAI CHI, MINDFULNESS, RETREAT, SPANISH LESSONS, SPANISH COURSES, YOGA RETREAT, WELLNESS RETREAT LEARN TO SURF, SURFING, QIGONG, TAI CHI, MINDFULNESS, RETREAT, SPANISH LESSONS, SPANISH COURSES, YOGA RETREAT, WELLNESS RETREAT LEARN TO SURF, SURFING, QIGONG, TAI CHI, MINDFULNESS, RETREAT, SPANISH LESSONS, SPANISH COURSES, YOGA RETREAT, WELLNESS RETREAT LEARN TO SURF, SURFING, QIGONG, TAI CHI, MINDFULNESS, RETREAT, SPANISH LESSONS, SPANISH COURSES, YOGA RETREAT, WELLNESS RETREAT LEARN TO SURF, SURFING, QIGONG, TAI CHI, MINDFULNESS, RETREAT, SPANISH LESSONS, SPANISH COURSES, YOGA RETREAT, WELLNESS RETREAT LEARN TO SURF, SURFING, QIGONG, TAI CHI, MINDFULNESS, RETREAT, SPANISH LESSONS, SPANISH COURSES, YOGA RETREAT, WELLNESS RETREAT LEARN TO SURF, SURFING, QIGONG, TAI CHI, MINDFULNESS, RETREAT, SPANISH LESSONS, SPANISH COURSES, YOGA RETREAT, WELLNESS RETREAT LEARN TO SURF, SURFING, QIGONG, TAI CHI, MINDFULNESS, RETREAT, SPANISH LESSONS, SPANISH COURSES, YOGA RETREAT, WELLNESS RETREAT LEARN TO SURF, SURFING, QIGONG, TAI CHI, MINDFULNESS, RETREAT, SPANISH LESSONS, SPANISH COURSES, YOGA RETREAT, WELLNESS RETREAT LEARN TO SURF, SURFING, QIGONG, TAI CHI, MINDFULNESS, RETREAT, SPANISH LESSONS, SPANISH COURSES, YOGA RETREAT, WELLNESS RETREAT LEARN TO SURF, SURFING, QIGONG, TAI CHI, MINDFULNESS, RETREAT, SPANISH LESSONS, SPANISH COURSES, YOGA RETREAT, WELLNESS RETREAT LEARN TO SURF, SURFING, QIGONG, TAI CHI, MINDFULNESS, RETREAT, SPANISH LESSONS, SPANISH COURSES, YOGA RETREAT, WELLNESS RETREAT LEARN TO SURF, SURFING, QIGONG, TAI CHI, MINDFULNESS, RETREAT, SPANISH LESSONS, SPANISH COURSES, YOGA RETREAT, WELLNESS RETREATLEARN TO SURF, SURFING, QIGONG, TAI CHI, MINDFULNESS, RETREAT, SPANISH LESSONS, SPANISH COURSES, YOGA RETREAT, WELLNESS RETREATLEARN TO SURF, SURFING, QIGONG, TAI CHI, MINDFULNESS, RETREAT, SPANISH LESSONS, SPANISH COURSES, YOGA RETREAT, WELLNESS RETREAT LEARN TO SURF, SURFING, QIGONG, TAI CHI, MINDFULNESS, RETREAT, SPANISH LESSONS, SPANISH COURSES, YOGA RETREAT, WELLNESS RETREAT LEARN TO SURF, SURFING, QIGONG, TAI CHI, MINDFULNESS, RETREAT, SPANISH LESSONS, SPANISH COURSES, YOGA RETREAT, WELLNESS RETREAT LEARN TO SURF, SURFING, QIGONG, TAI CHI, MINDFULNESS, RETREAT, SPANISH LESSONS, SPANISH COURSES, YOGA RETREAT, WELLNESS RETREAT