6 Night Rejuvenation Yoga Surf Retreat
IMMERSE YOURSELF IN YOGA, SURF, SUP AND UNFORGETTABLE ISLAND ADVENTURES. COME HOME FEELING MORE RELAXED AND ENLIVENED THAN YOU'VE EVER BEEN.
Nov 11 - 17 | Nov 17 - 24 | Dec 1 - 7 | Dec 8 - 14 | Dec 15 - 21 | Jan 12 - 18 | Apr 20 - 26 | May 10 - 16
From $1,399pp incl. tax | BOOK NOW
Living life in the big city, we all need a break from the pace and hustle and bustle to unplug and plug in at a deeper level.
So if you're craving the rejuvenating powers of the beach, waves, and a blissful surfer haven, join us in beautiful Santa Catalina Panama. Daily Yoga and Surf will invigorate your mind and body. Feel nourished in the goodness of local fresh fruits and local organic seafood each day.
join us and embrace the slow pace and simple lifestyle that embodies this beautiful and remote community. Revel in the raw natural beauty of Panama, meeting like-minded adventure travelers.
A place to really unplug and disconnect. Come home feeling more relaxed and refreshed then you've ever been.
ALL INCLUDED WITH YOUR STAY:
-- 6 Nights at our beautiful oceanfront accommodation. Enjoy the sublime infinity pool, restaurant/bar and sun deck while you bliss out at the majestic Pacific Ocean and world-class surf break
-- 5 daily morning yoga classes and 5 evening classes at our oceanfront yoga studio, with Manduka PRO mats and luxury quality props
-- 5 daily surf lessons with our all local pro instructors at playa estero, just 400m away. sessions include your board + rashguard, videos/photos of your session, shuttle to/from the beach + personalized instruction with no more than 2-3 students per instructor. Plus daily 'free time' surf sessions so you can practice all the skills you learnt from your lesson that day
-- Boat trip to the secluded beaches of Santa Catalina Island for SUP boarding, beach combing, chilling and invigorating swims in the calm crystal blue waters. Along with a heavenly picnic lunch with fresh caught ceviche and ice cold local beers :)
-- Unlimited access to our bikes, SUP boards, surfboards, bodyboards, kayaks and snorkels at your leisure.
-- Welcome drinks on arrival, followed by sunset cocktails by the pool
-- 3 delicious and well-balanced meals each day. Dining family style at our oceanfront restaurant with local ingredients prepared lovingly by our passionate and creative chefs. Vegan, Veggie, GF, DF meals all available.
-- You'll also dine at some of our favorite local restaurants in the village. Immersing yourself in the rich, colorful and flavorsome cuisine prepared by our local chefs.
-- Natural fruit juices and smoothies served daily with breakfast and lunch. A range of Argentinean and Chilean wines or local beer for you to savor each evening meal, as well as fruit infused sparkling water
-- Freshly brewed local coffee from Boquette served daily along with a variety of teas and milks
-- evening beach bon fire under the stars
-- complimentary broadband wifi in our restaurant social area.
-- Plush beach, pool and bathroom towels. Complimentary bathroom toiletries including shampoo, conditioner, body wash + lotion, .
-- Complimentary shuttle transport around Santa Catalina village so you can explore to your heart's content
-- Premium round trip group transfer to and from Panama City and Santa Catalina
** optional extras: add on massage, sunset horse-riding, Guided nature Hike, snorkeling or diving at the incredible unesco heritage listed coiba national park.
PLANNING YOUR TRIP:
if you would like to join our transfer from Panama City to Santa Catalina, please be at the arrivals gate of Panama City Airport (PTY) no later then 730AM on your retreat start date. Or, if you are already in Panama City, we will pick you up in front of the central hotel in panama city at 9am on your retreat start date.
Book your return flight for 6pm onwards on your final retreat day - our transfer will arrive into Panama City around 3pm.
Alternatively, if you would like to make your own way to/from Santa Catalina, we are very happy to provide you with directions for taking the bus or car. we have on-site secure parking. Just let us know!
PANAMA CITY HOTELS:
If you would like to arrive into panama city the day prior, or stay a day later and explore this magical city, please do! our favorite area to stay is the historic old town of casco viejo, check out these wonderful hotel options for your stay. Central Hotel | American Trade Hotel | hotel casa Panama | Magnolia Inn | SELINA
HOW TO BOOK:
Visit our contact page and enter your details. Select your preferred retreat dates in the drop down. We'll get back to you within 24 hours to confirm availability. if you would like to confirm, we'll send you a 25% deposit link to confirm your spot - your final balance is due 1 week prior to your retreat start date. We look forward to having you :)
PRICING: ALL RATES INC. TAX
NOV + DEC 1 - 7 + DEC 8 - 14: Triple/quad share $1,399pp | Twin share/private double $1,499pp | single private room $1,799pp
DEC 15 - 21, JAN. APR, MAY: triple/quad share $1,399pp | twin share/private double $1,599pp | single private Room $1,899pp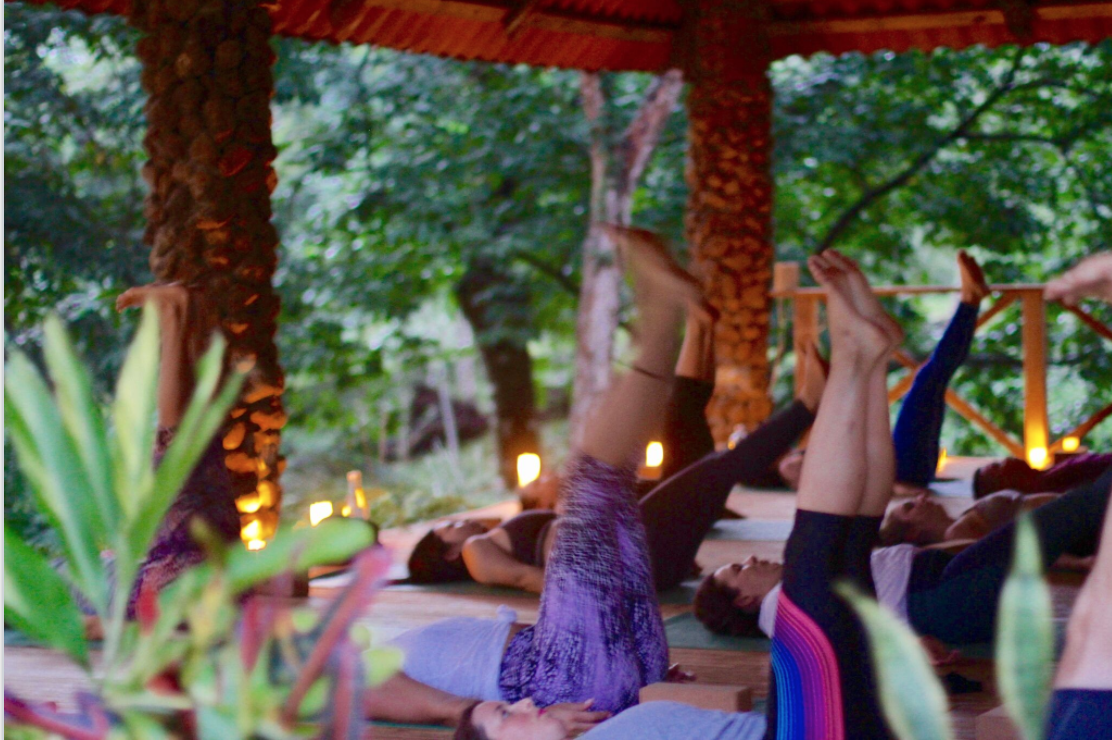 YGYOGA DIVING HOLIDAY, SURF LESSONSYOGA DIVING HOLIDAY, SURF LESSONSYOGA DIVING HOLIDAY, SURF LESSONSYOGA DIVING HOLIDAY, SURF LESSONSYOGA DIVING HOLIDAY, SURF LESSONSYOGA DIVING HOLIDAY, SURF LESSONSYOGA DIVING HOLIDAY, SURF LESSONSYOGA DIVING HOLIDAY, SURF LESSONSYOGA DIVING HOLIDAY, SURF LESSONSYOGA DIVING HOLIDAY, SURF LESSONSYOGA DIVING HOLIDAY, SURF LESSONSYOGA DIVING HOLIDAY, SURF LESSONSYOGA DIVING HOLIDAY, SURF LESSONSYOGA DIVING HOLIDAY, SURF LESSONSYOGA DIVING HOLIDAY, SURF LESSONSYOGA DIVING HOLIDAY, SURF LESSONSYOGA DIVING HOLIDAY, SURF LESSONSYOGA DIVING HOLIDAY, SURF LESSONSYOGA DIVING HOLIDAY, SURF LESSONSYOGA DIVING HOLIDAY, SURF LESSONSYOGA DIVING HOLIDAY, SURF LESSONSYOGA DIVING HOLIDAY, SURF LESSONSYOGA DIVING HOLIDAY, SURF LESSONSYOGA DIVING HOLIDAY, SURF LESSONSYOGA DIVING HOLIDAY, SURF LESSONSYOGA DIVING HOLIDAY, SURF LESSONSYOGA DIVING HOLIDAY, SURF LESSONSYOGA DIVING HOLIDAY, SURF LESSONSYOGA DIVING HOLIDAY, SURF LESSONSYOGA DIVING HOLIDAY, SURF LESSONSYOGA DIVING HOLIDAY, SURF LESSONSYOGA DIVING HOLIDAY, SURF LESSONSYOGA DIVING HOLIDAY, SURF LESSONSYOGA DIVING HOLIDAY, SURF LESSONSYOGA DIVING HOLIDAY, SURF LESSONSYOGA DIVING HOLIDAY, SURF LESSONSYOGA DIVING HOLIDAY, SURF LESSONSYOGA DIVING HOLIDAY, SURF LESSONSYOGA DIVING HOLIDAY, SURF LESSONSYOGA DIVING HOLIDAY, SURF LESSONSYOGA DIVING HOLIDAY, SURF LESSONSYOGA DIVING HOLIDAY, SURF LESSONSYOGA DIVING HOLIDAY, SURF LESSONSYOGA DIVING HOLIDAY, SURF LESSONSYOGA DIVING HOLIDAY, SURF LESSONSYOGA DIVING HOLIDAY, SURF LESSONSYOGA DIVING HOLIDAY, SURF LESSONSYOGA DIVING HOLIDAY, SURF LESSONSYOGA DIVING HOLIDAY, SURF LESSONSYOGA DIVING HOLIDAY, SURF LESSONSYOGA DIVING HOLIDAY, SURF LESSONSYOGA DIVING HOLIDAY, SURF LESSONSYOGA DIVING HOLIDAY, SURF LESSONSYOGA DIVING HOLIDAY, SURF LESSONSYOGA DIVING HOLIDAY, SURF LESSONSYOGA DIVING HOLIDAY, SURF LESSONSYOGA DIVING HOLIDAY, SURF LESSONSYOGA DIVING HOLIDAY, SURF LESSONSYOGA DIVING HOLIDAY, SURF LESSONSYOGA DIVING HOLIDAY, SURF LESSONSYOGA DIVING HOLIDAY, SURF LESSONSYOGA DIVING HOLIDAY, SURF LESSONSYOGA DIVING HOLIDAY, SURF LESSONSYOGA DIVING HOLIDAY, SURF LESSONSYOGA DIVING HOLIDAY, SURF LESSONSYOGA DIVING HOLIDAY, SURF LESSONSYOGA DIVING HOLIDAY, SURF LESSONSYOGA DIVING HOLIDAY, SURF LESSONSYOGA DIVING HOLIDAY, SURF LESSONSYOGA DIVING HOLIDAY, SURF LESSONSYOGA DIVING HOLIDAY, SURF LESSONSYOGA DIVING HOLIDAY, SURF LESSONSYOGA DIVING HOLIDAY, SURF LESSONSYOGA DIVING HOLIDAY, SURF LESSONSYOGA DIVING HOLIDAY, SURF LESSONSYOGA DIVING HOLIDAY, SURF LESSONSYOGA DIVING HOLIDAY, SURF LESSONSYOGA DIVING HOLIDAY, SURF LESSONSYOGA DIVING HOLIDAY, SURF LESSONSYOGA DIVING HOLIDAY, SURF LESSONSYOGA DIVING HOLIDAY, SURF LESSONSYOGA DIVING HOLIDAY, SURF LESSONSYOGA DIVING HOLIDAY, SURF LESSONSYOGA DIVING HOLIDAY, SURF LESSONSYOGA DIVING HOLIDAY, SURF LESSONSYOGA DIVING HOLIDAY, SURF LESSONSYOGA DIVING HOLIDAY, SURF LESSONSYOGA DIVING HOLIDAY, SURF LESSONSYOGA DIVING HOLIDAY, SURF LESSONSYOGA DIVING HOLIDAY, SURF LESSONSYOGA DIVING HOLIDAY, SURF LESSONSYOGA DIVING HOLIDAY, SURF LESSONSYOGA DIVING HOLIDAY, SURF LESSONSYOGA DIVING HOLIDAY, SURF LESSONSYOGA DIVING HOLIDAY, SURF LESSONSYOGA DIVING HOLIDAY, SURF LESSONSYOGA DIVING HOLIDAY, SURF LESSONSYOGA DIVING HOLIDAY, SURF LESSONSYOGA DIVING HOLIDAY, SURF LESSONS