Life in Santa Catalina
a charming and tranquil village, filled with raw natural beauty. embrace the friendly community of locals and immerse yourself in the simple lifestyle and laid back pace that Santa Catalina offers
OUR LOCATION
santa catalina is a 5 hour drive south west of Panama City on the Pacific Coast. thanks to our remote location the village remains fairly undeveloped since being discovered by adventurous surfers in the 70's.
with a handful of small, locally owned hotels, restaurants & bars, and with cows and horses roaming the nearby fields and streets, you'll instantly feel the laid-back vibe that has made santa catalina a haven for surfers, adventure travelers and dedicated relaxation seekers.
Still fairly secluded, our closest town with banks, ATM, pharmacy, large grocery and hospital is in Soná, about an hour away. So best to stock up on any essentials on the drive into town, There are 2 local stores with the basics, and a local fruit and vegetable truck that passes through every other day. You'll hear the horn blowing and know when it's coming! have some loose change ready. A bag of bananas is just $1.
you can learn more about santa catalina on our town's offical wesbite; visitsantacatalina.com
DINING + CUISINE
You will enjoy delicious healthy family style meals with a local flare.
Breakfasts include a mix of local fresh fruit salads, yogurt, granola, eggs/omelets, pancakes, whole wheat toast and fresh breads from our local bakery, gluten free & vegan breakfast muffins, tea, coffee, juices and fruit smoothies.
Lunches and dinners are primarily seafood given the abundance of fresh local organic seafood available - including red snapper, sea bass, tuna, mahi mahi, lobster, clams and shrimp, all served up by our local resident chefs in their own unique and flavorsome way.
Meals are served with a variety of healthy sides including rice, plantains, yucca, various salads and soups, quinoa, beans, and fruit. A delicious variety of vegetarian, vegan, dairy-free and gluten-free meal plans are readily available. Meats and chicken are also available on request.
Beverages include natural fruit smoothies with breakfast, natural fruit juices with lunch (all using local tropical fruits).
We serve Argentinian and Chilean wines or local beer (1 serve pp) with your evening meal, as well as fruit infused sparkling water.
For any additional food, drinks, smoothies, juices etc you would like to enjoy beyond what is served at each meal you are welcome to order and pay directly at the restaurant bar at any time throughout the day. Our restaurant is open from 7am - 11pm every day.
Local Boquette coffee and a variety of teas and milks are served every. We also have a chilled filtered water station for you to re-fill on the go.
GETTING TO + FROM SANTA CATALINA
getting here from Panama City can be tricky for your first visit as you need to navigate the local bus systems. for this reason we include premium transfers to and from Panama City to ensure your journey is completely stress free :)
Our shuttles are super comfy and equipped with WIFI, A/C and water. We'll make a stop at a local supermarket on the way so you can stock up on anything you need for the week.
to join the transfer, please kindly observe our pick up times - see planning your trip
PANAMA CITY HOTELS + TOURS
if your planning to make a stop in panama city before or after your retreat, Our favorite place to stay in Panama City is the historic district of Casco Viejo. Declared a world heritage site by UNESCO in 1997, the streets are filled with majestic homes and cathedrals that have been left untouched over the centuries.
Some of these building have been beautifully restored and are now pumping roof top bars, restaurants and plush hotels. The contrast between the old and new world is incredibly charming and well worth the visit.
please let us know if you plan to visit panama city, so we can offer you our guest rates at our hotel partners; american trade hotel + magnolia inn
We can also help arrange memorable tours of the city through out travel parTners barefootpanama
enjoy!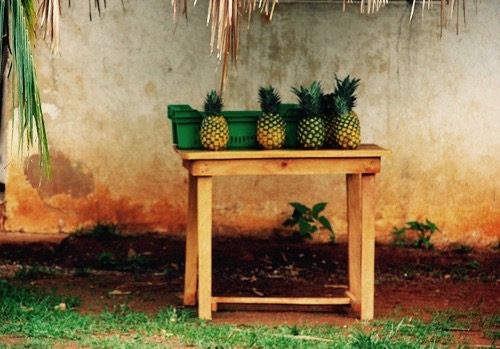 SURF YOGA RETREAT PANAMA SURF YOGA RETREAT PANAMA SURF YOGA RETREAT PANAMA SURF YOGA RETREAT PANAMA SURF YOGA RETREAT PANAMA SURF YOGA RETREAT PANAMA SURF YOGA RETREAT PANAMA SURF YOGA RETREAT PANAMA SURF YOGA RETREAT PANAMA SURF YOGA RETREAT PANAMA SURF YOGA RETREAT PANAMA SURF YOGA RETREAT PANAMA SURF YOGA RETREAT PANAMA SURF YOGA RETREAT PANAMA SURF YOGA RETREAT PANAMA SURF YOGA RETREAT PANAMA
SANTA CATALINA PANAMA SANTA CATALINA PANAMA SANTA CATALINA PANAMA SANTA CATALINA PANAMA SANTA CATALINA PANAMA SANTA CATALINA PANAMA SANTA CATALINA PSANTA CATALINA PANAMA SANTA CATALINA PANAMA SANTA CATALINA PANAMA SANTA CATALINA PANAMA SANTA CATALINA PANAMA SANTA CATALINA PANAMA SANTA CATALINA PSANTA CATALINA PANAMA SANTA CATALINA PANAMA SANTA CATALINA PANAMA SANTA CATALINA PANAMA SANTA CATALINA PANAMA SANTA CATALINA PANAMA SANTA CATALINA PSANTA CATALINA PANAMA SANTA CATALINA PANAMA SANTA CATALINA PANAMA SANTA CATALINA PANAMA SANTA CATALINA PANAMA SANTA CATALINA PANAMA SANTA CATALINA P